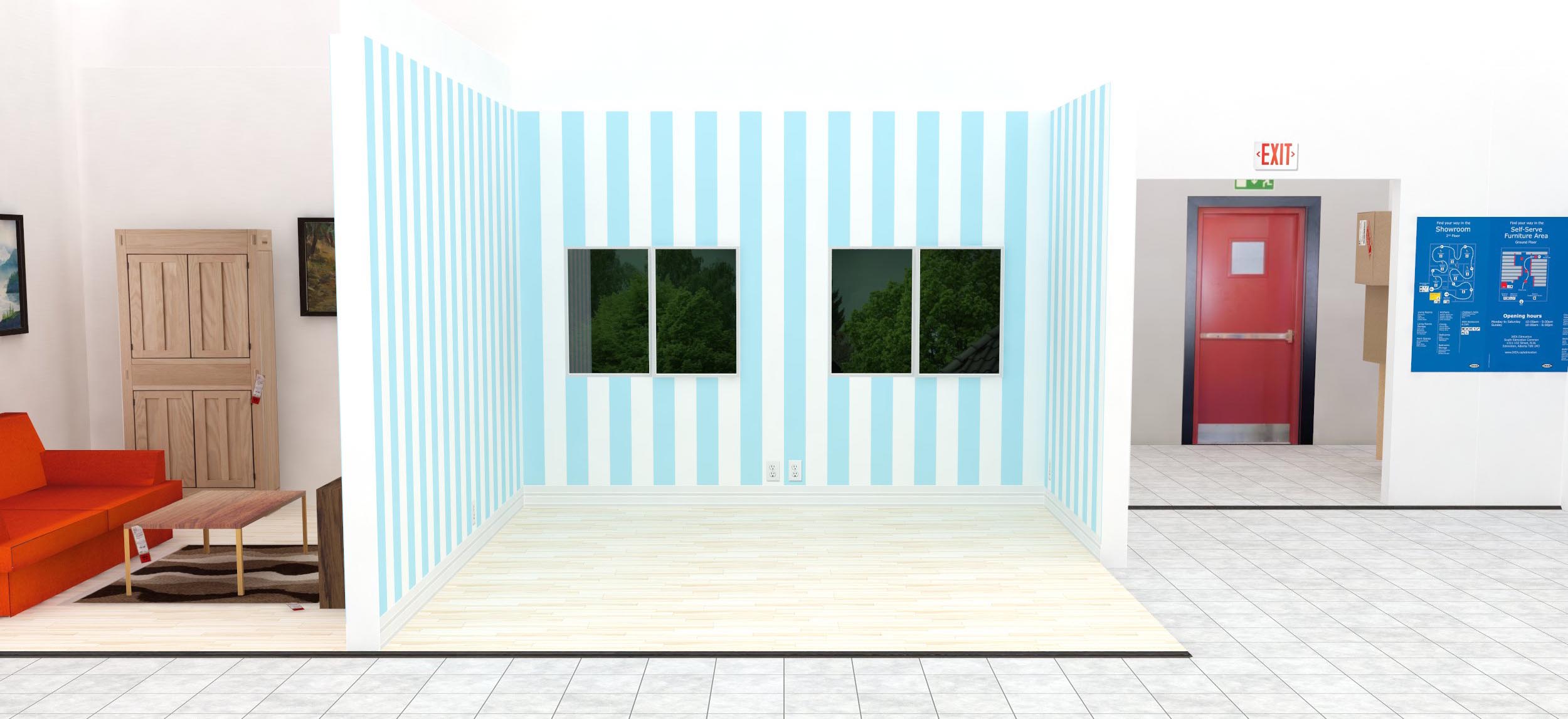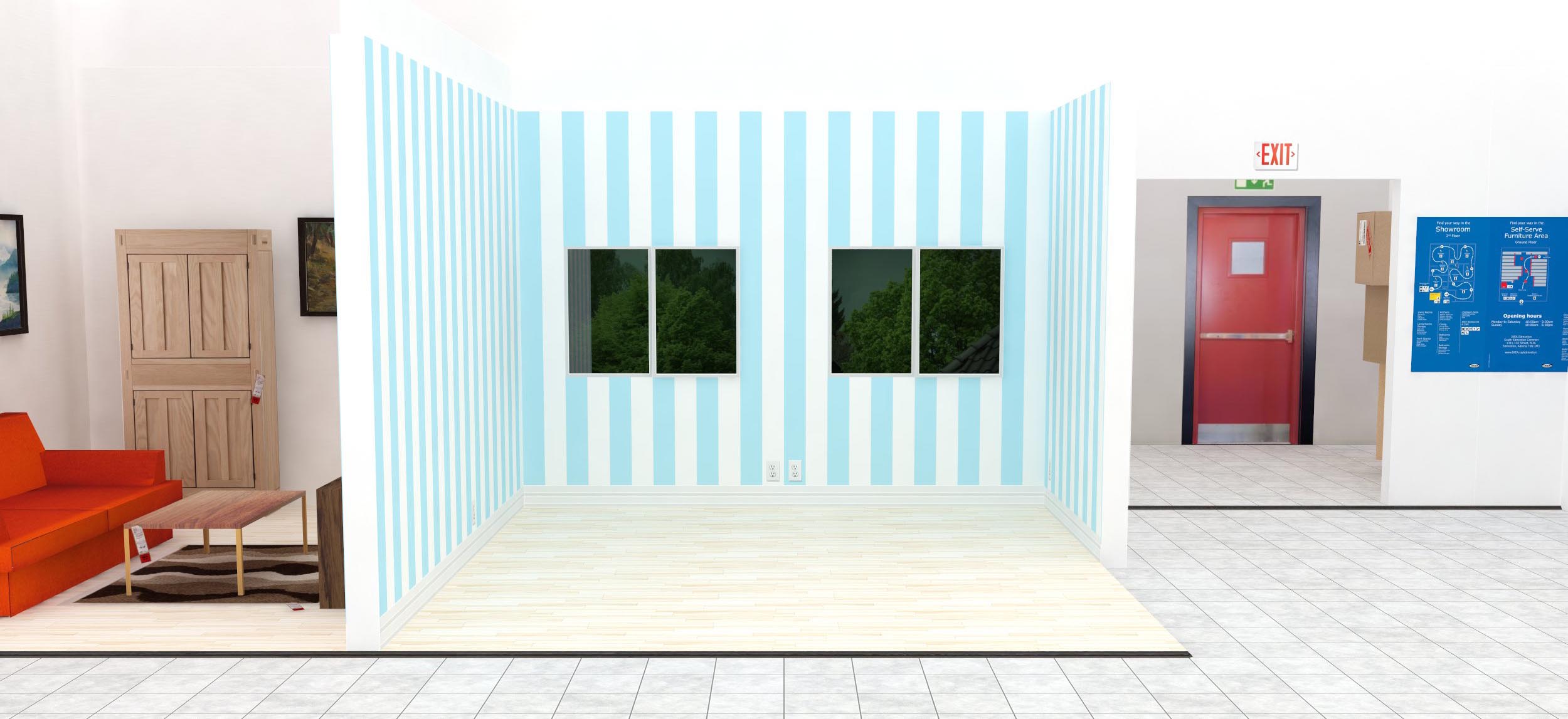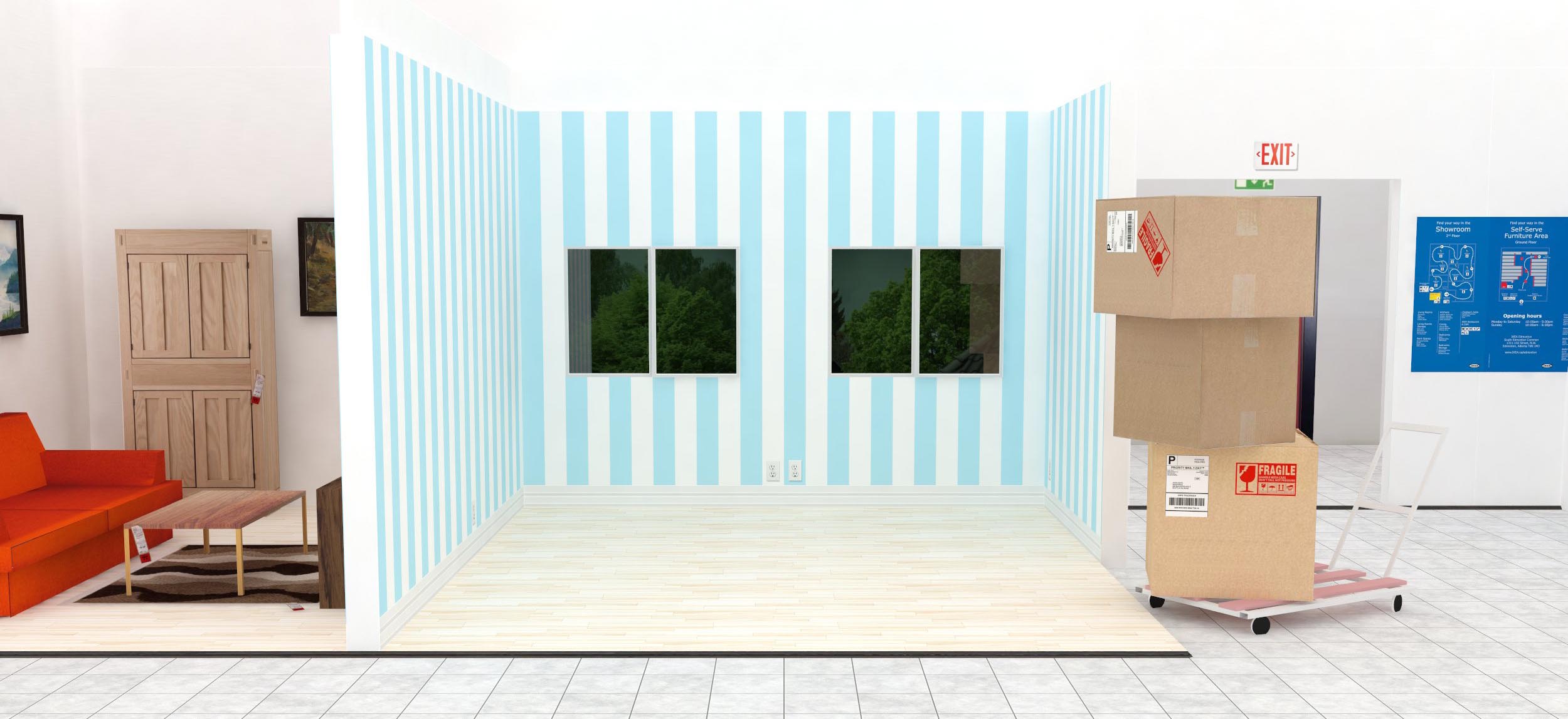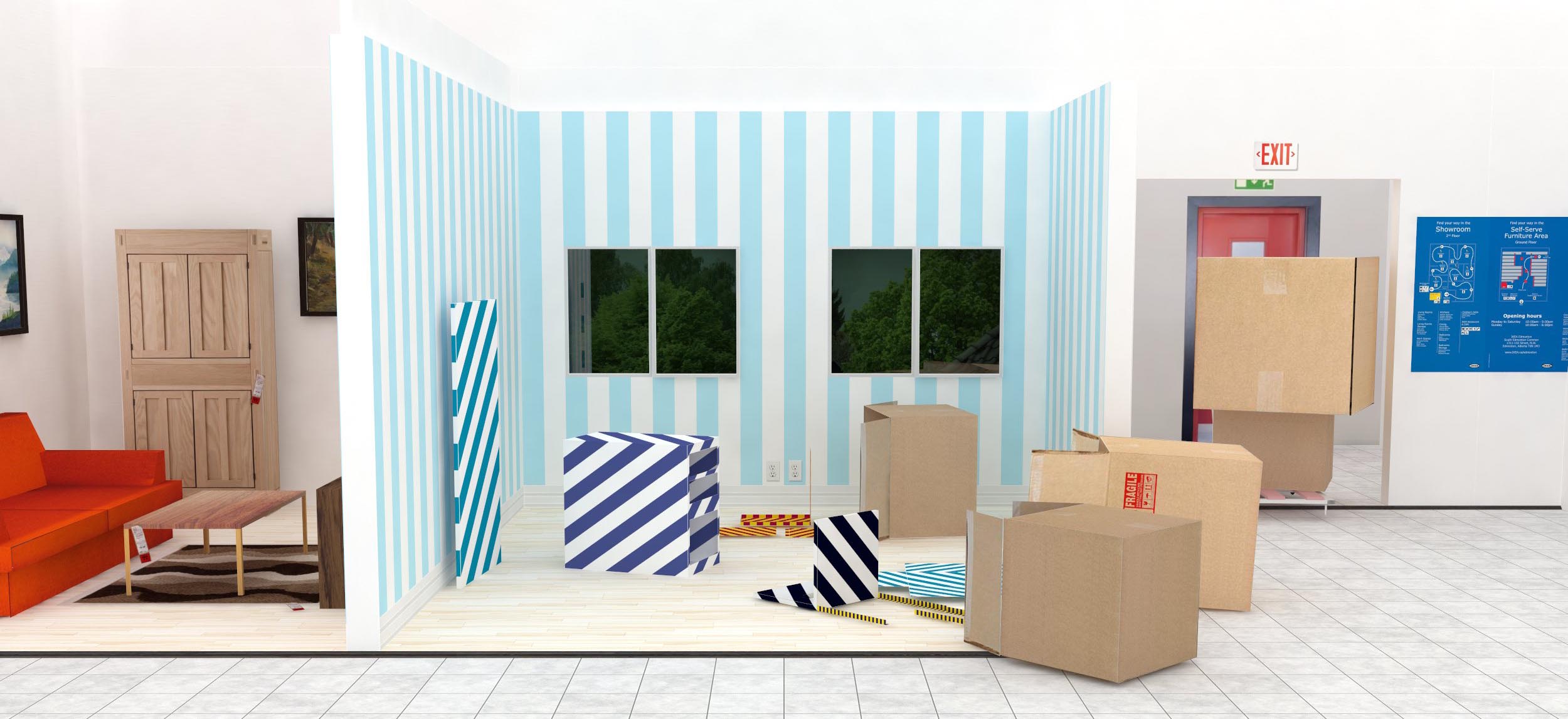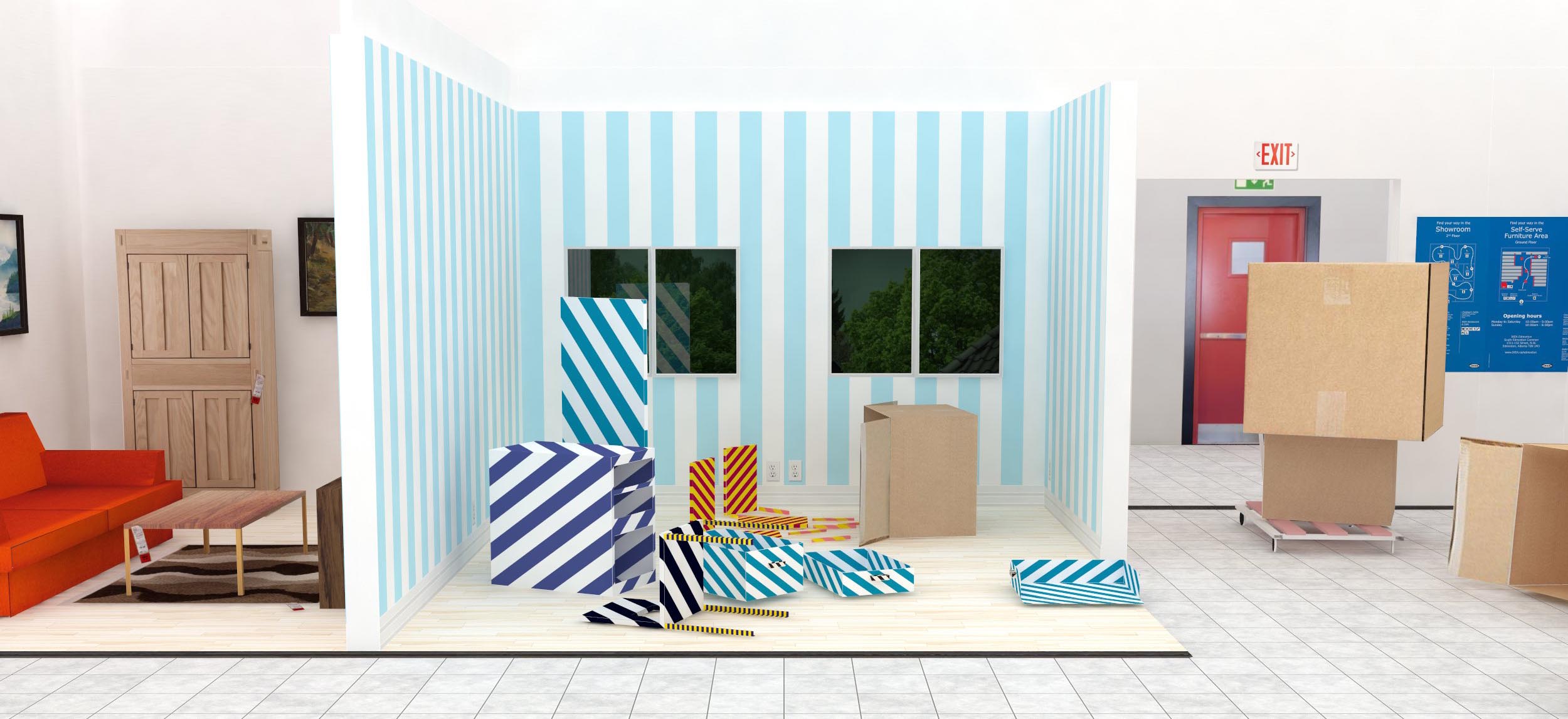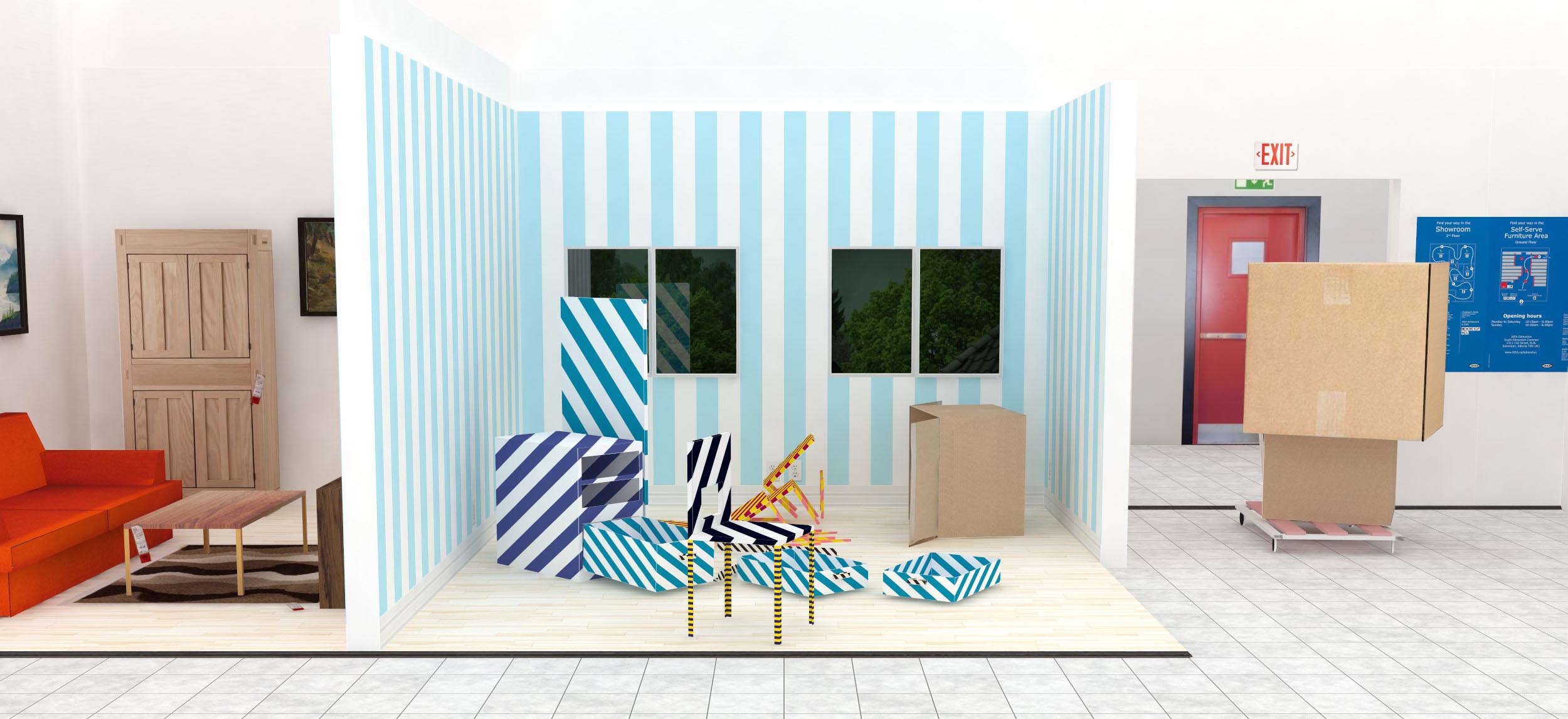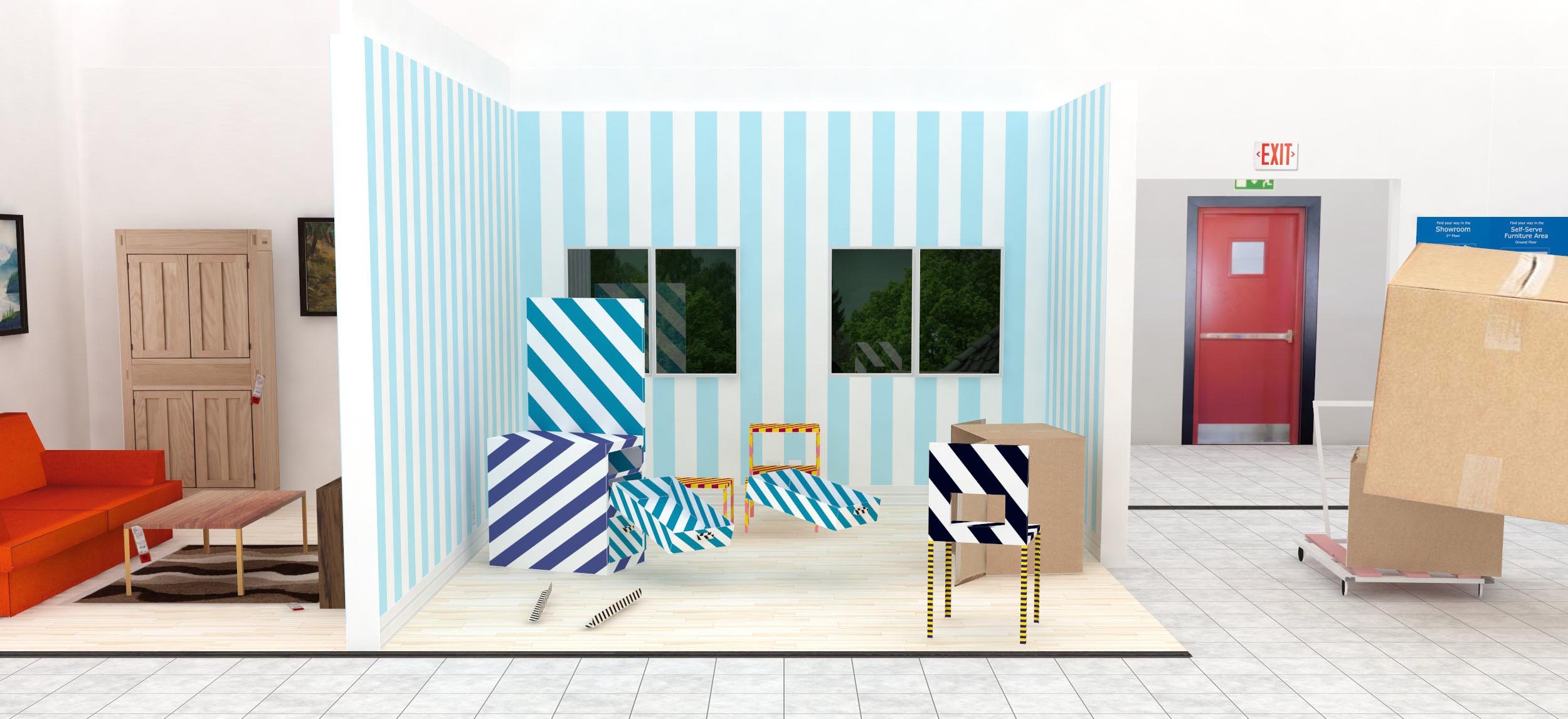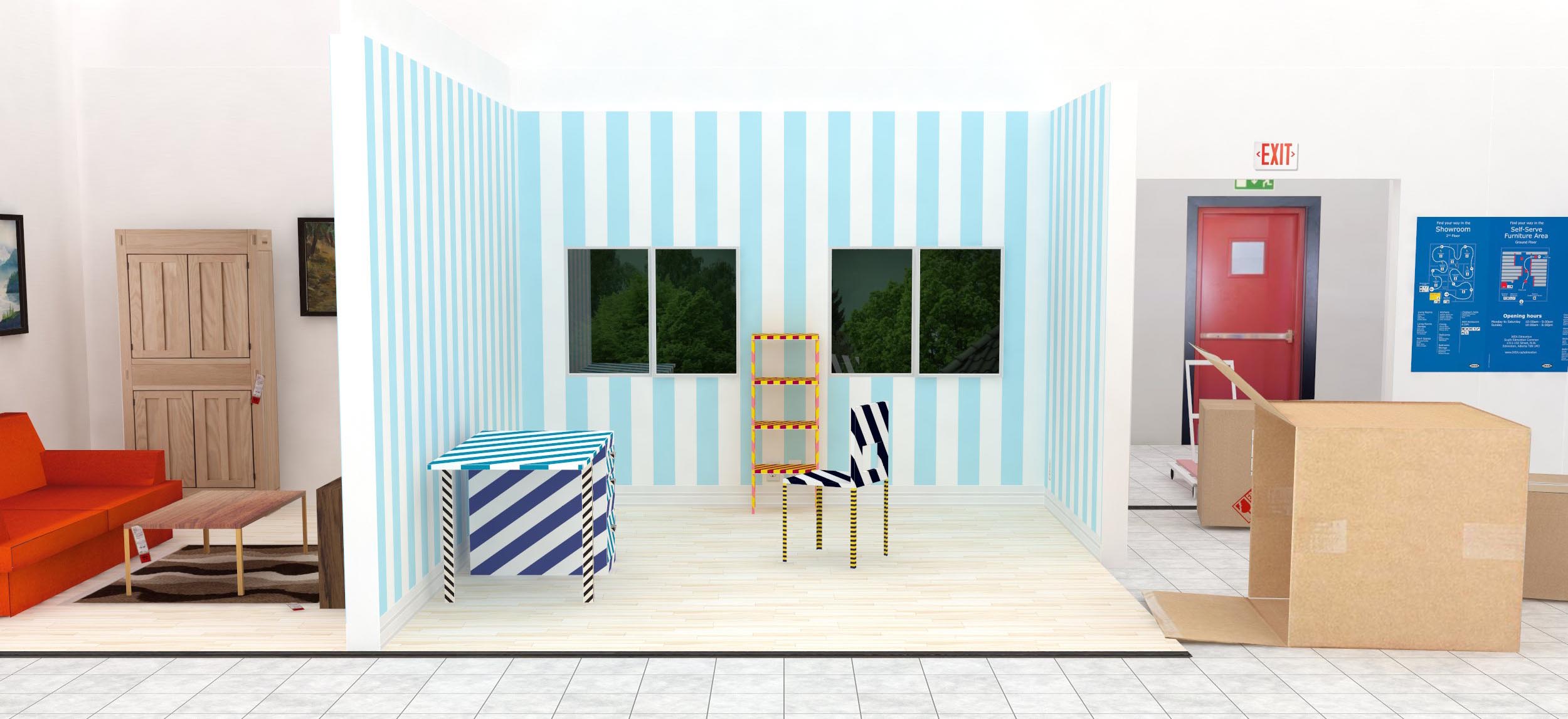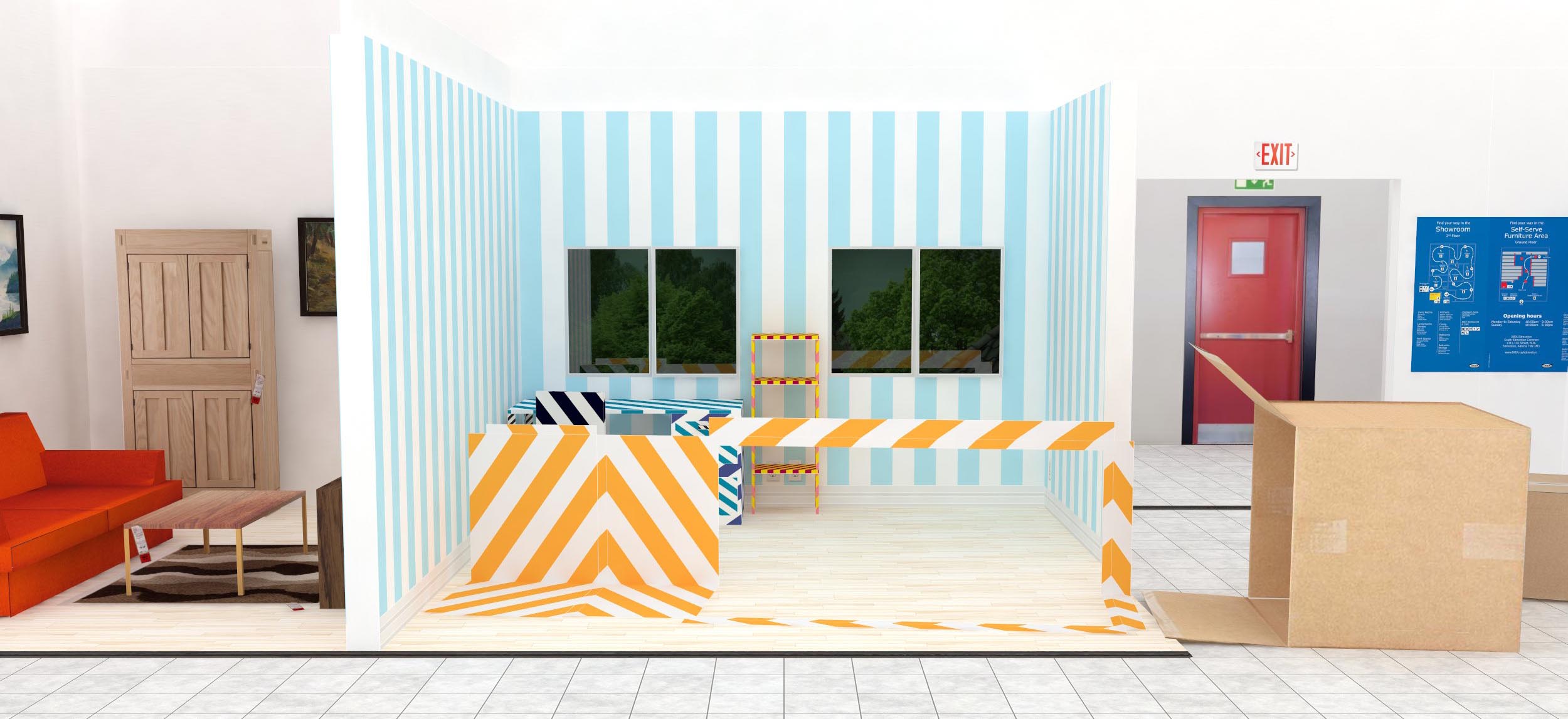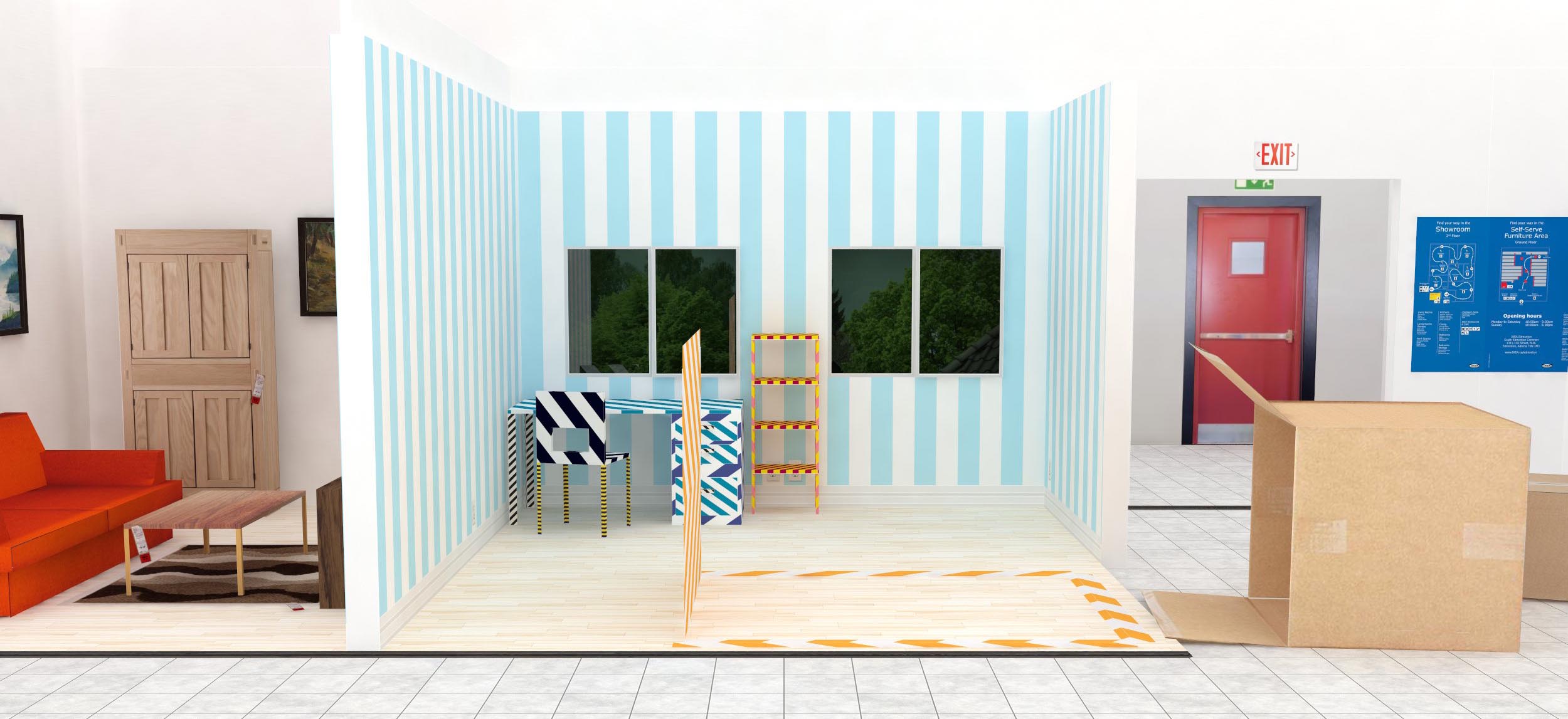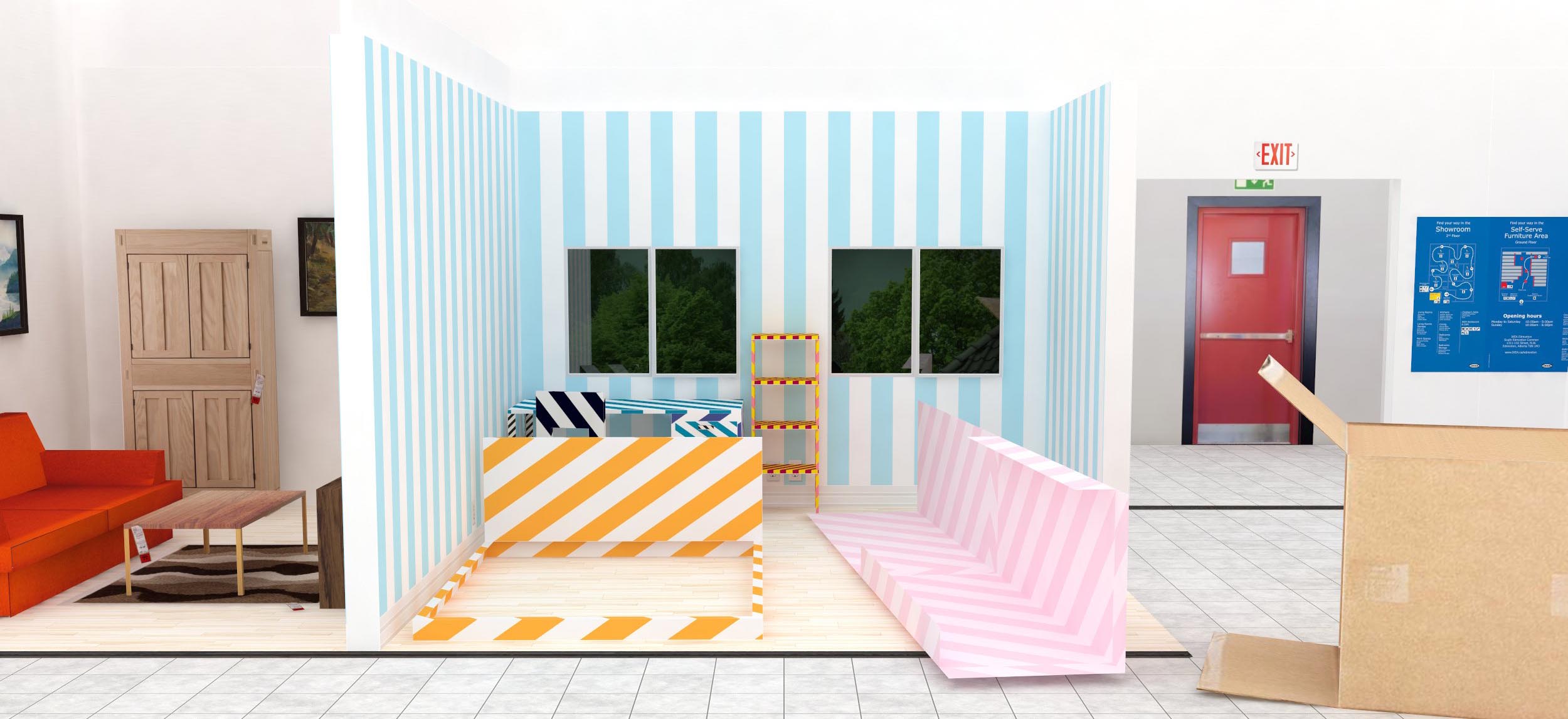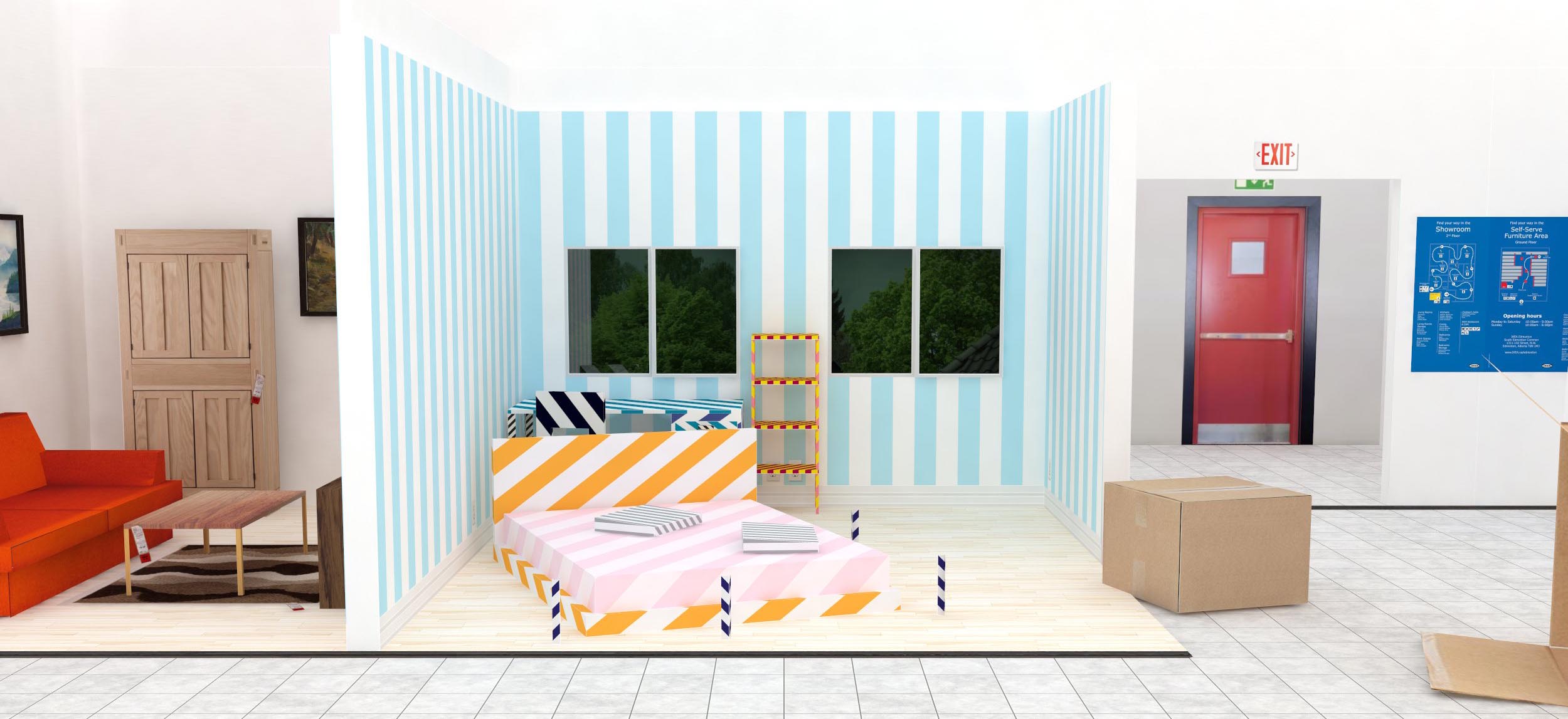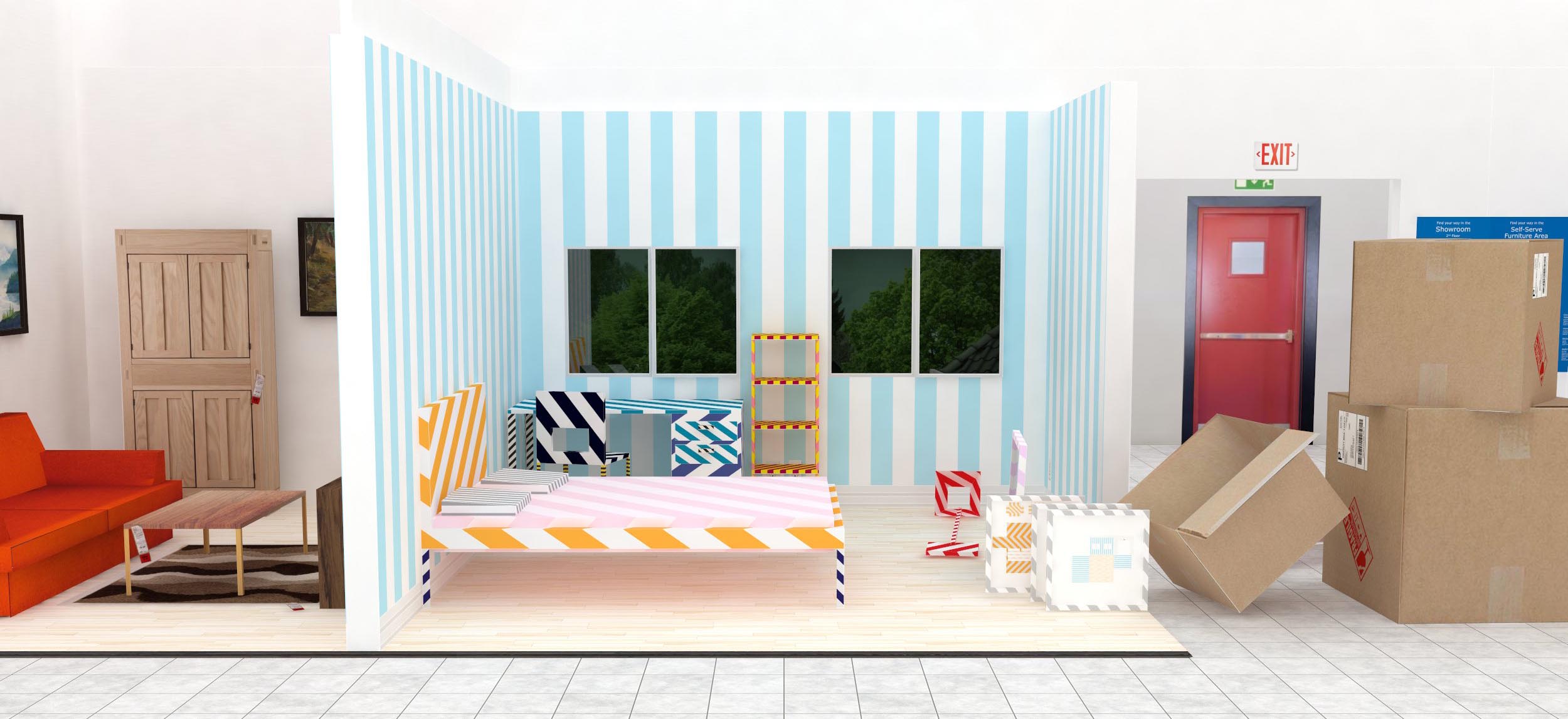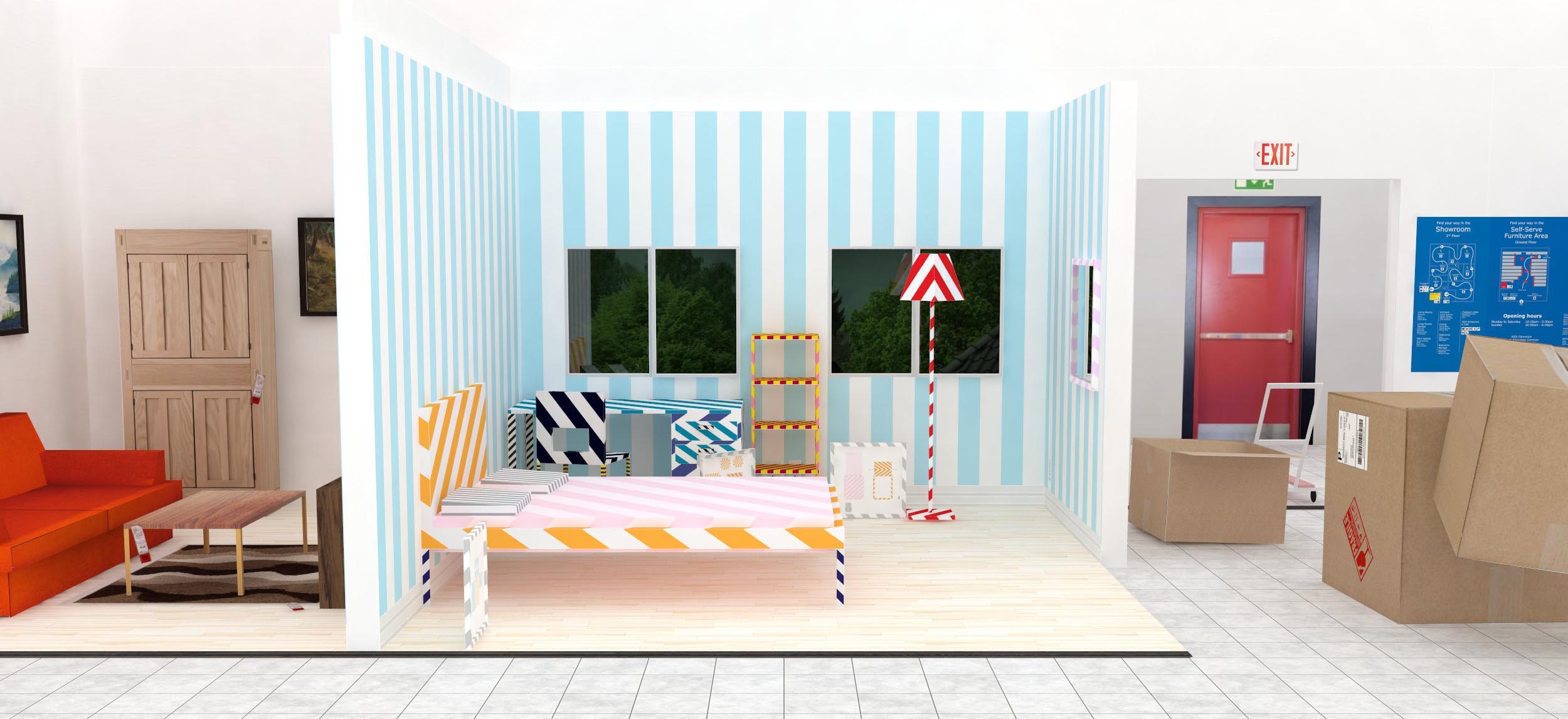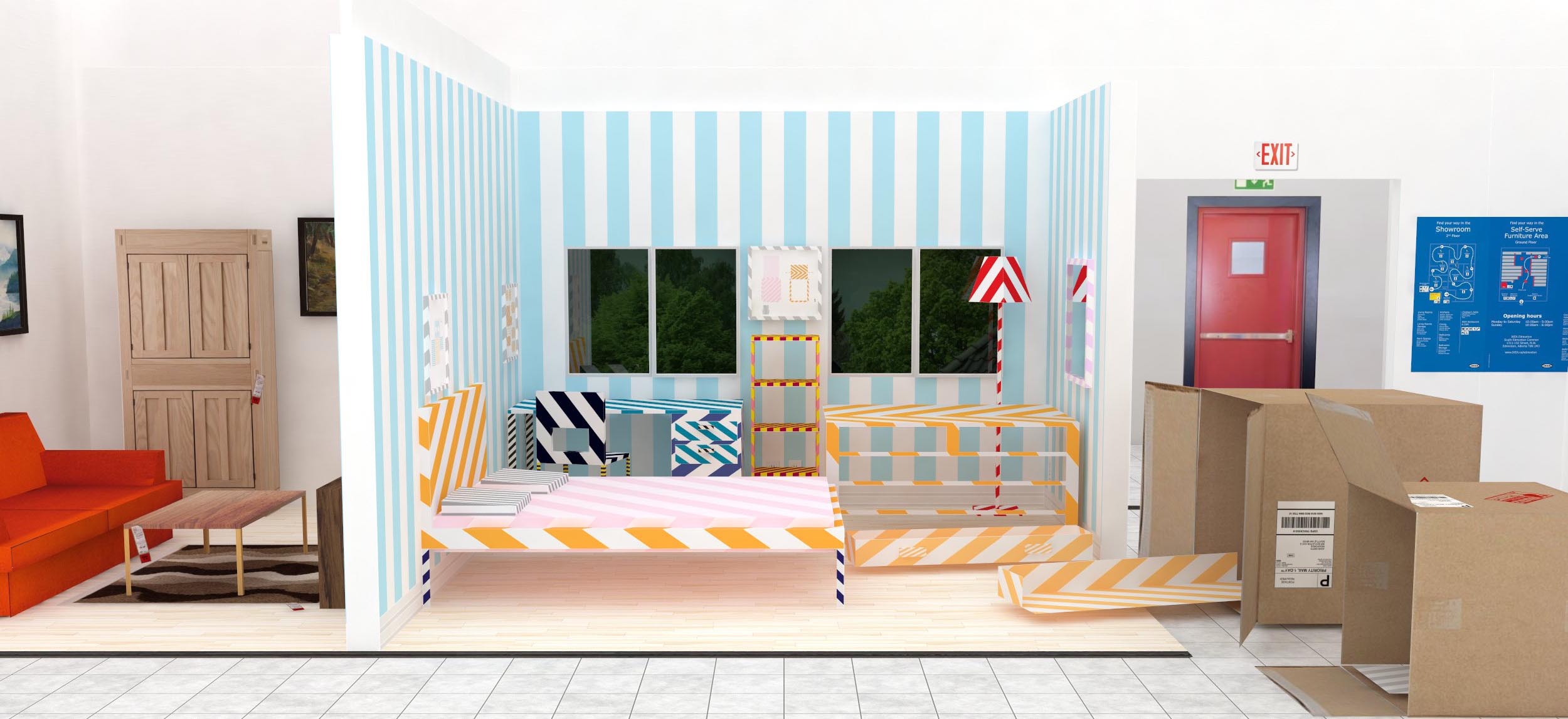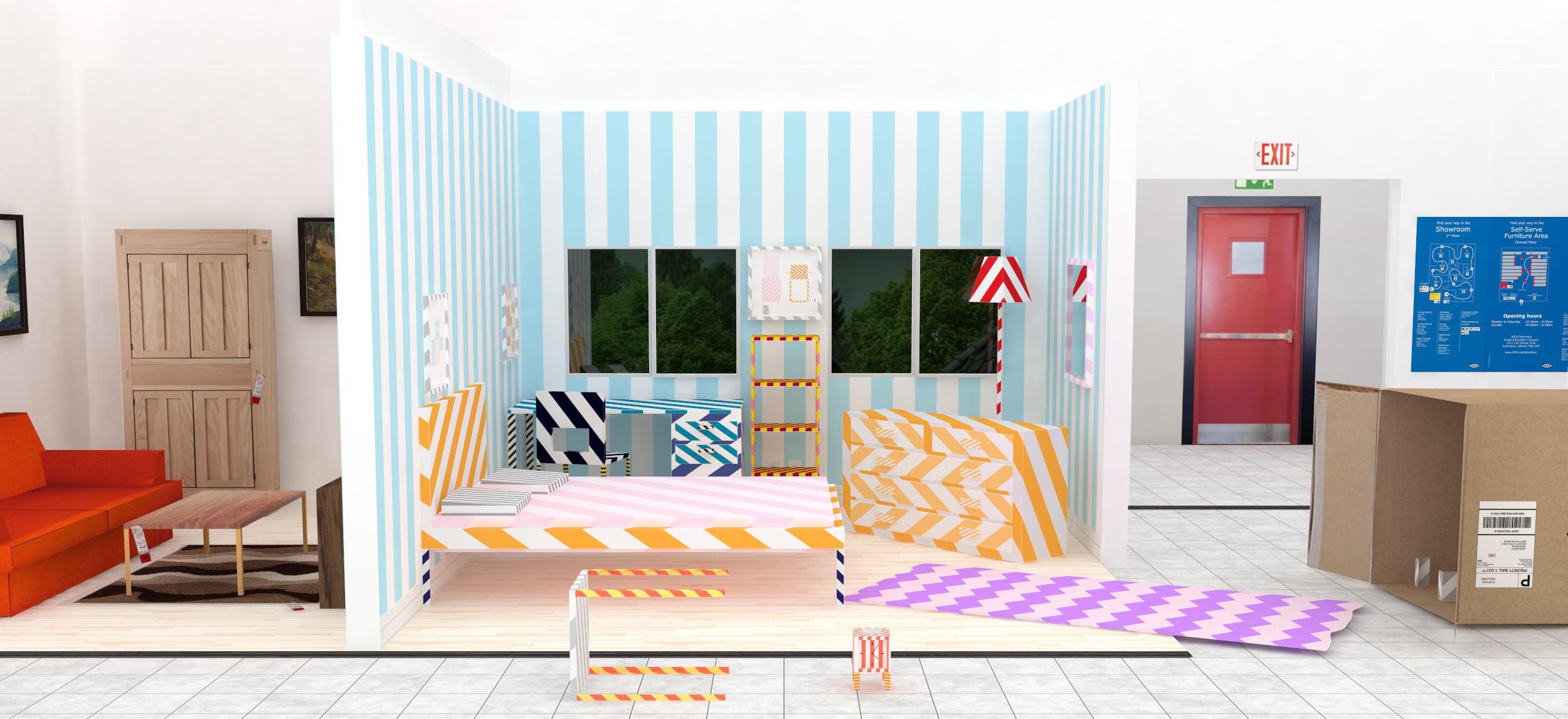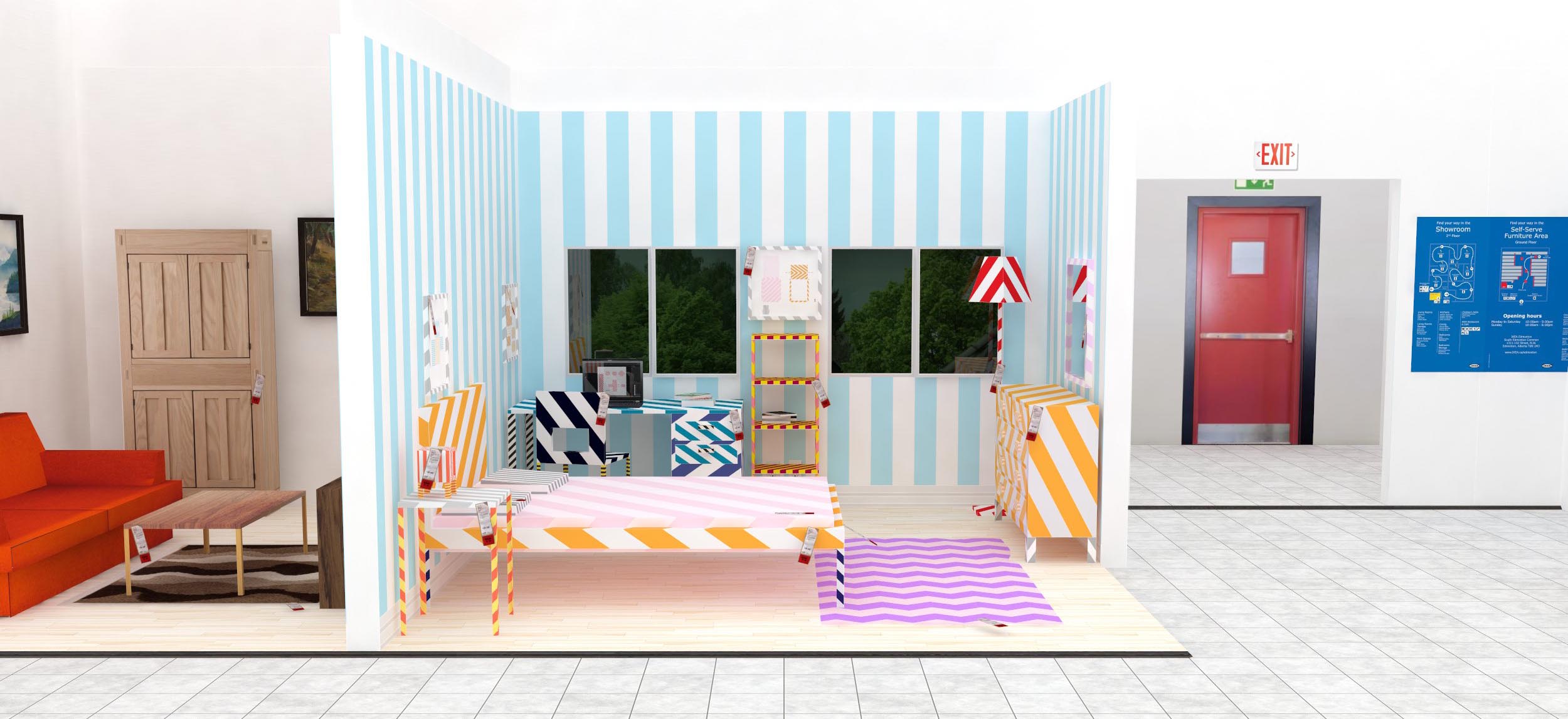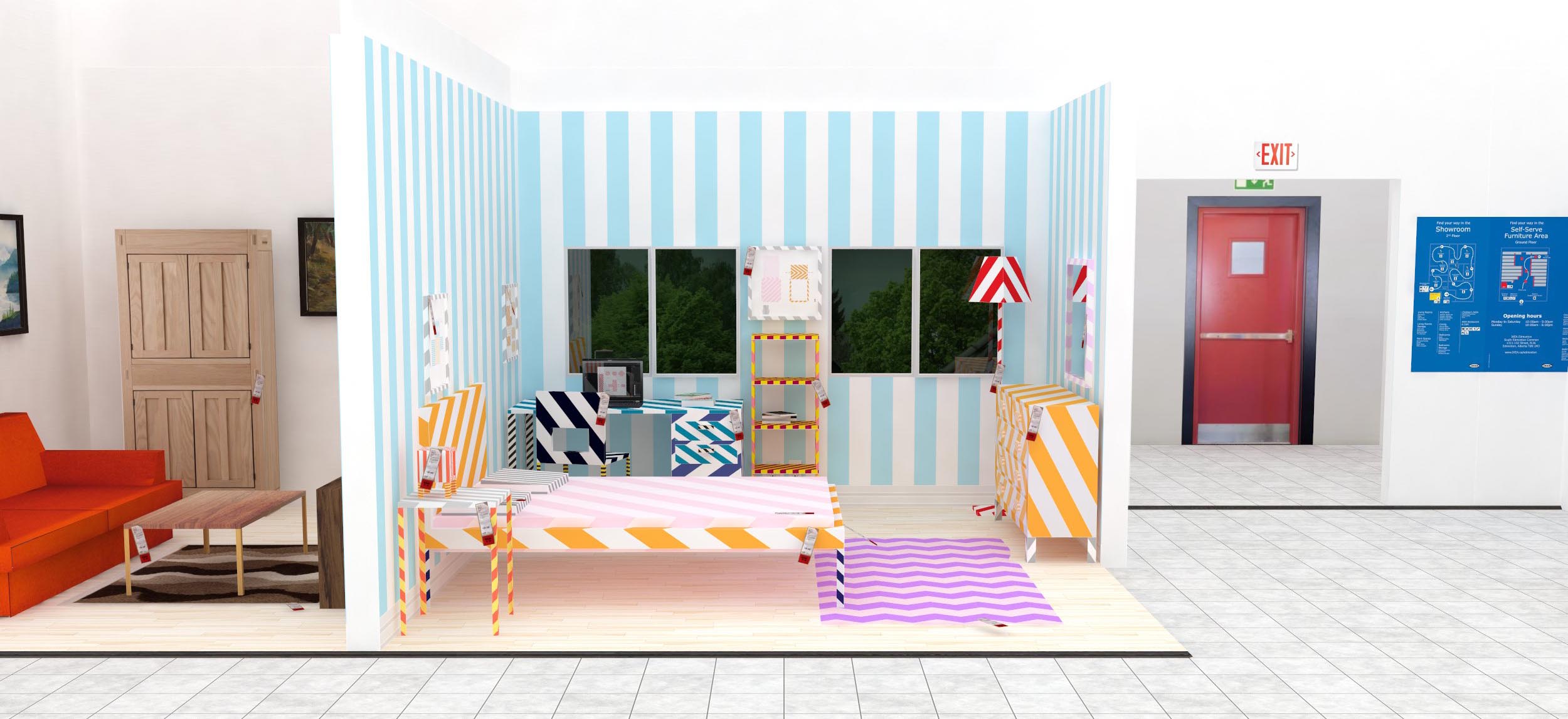 Showroom

At its current state, the showroom acts as a still life. It captures and captivates observers – encouraging potential buyers to engage with the objects and project their own personal lives upon them. The exhibited objects however lose their designed purpose through the interval absence of interaction and usage. They become representations of themselves resulting in a static state of mummified thinness.

The showroom offers an idealistically still domestic image of potential alternative lives. Since the showroom is currently static, observers understand it for what it currently is. There is no questioning of how objects arrived or how they came to form. Performance is left absent within the show room which intentionally conceals its crafted identity. The "Show" must go on!



While the showroom currently cages objects into an idle representational state, this project offers design towards a new showroom which puts emphasis on the performance. Using the linoleum wood flooring as a stage, the objects are simultaneously performing their own personal construction sequence. From thinly packed to thickly furnished.